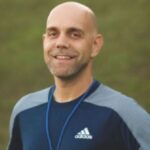 Duarte Monteiro
Owner & Founder, ZenSport
Allison's remote coaching helped me tap into my sacral (inner truth), which has been spiritually enlightening and life altering. Her supportive, intuitive and nurturing tone helped me overcome some serious life challenges over the last several years related to my personal life, career and business. I am forever grateful for the knowledge she has bestowed upon me! I would highly recommend Allison to anyone interested in finding their authentic being in the pursuit of true happiness.
Visit Duarte's website: ZenSport
Learn more about: Sacral Sessions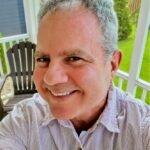 Jeffrey Brownstein
Owner, Greenville Real Estate Photography
I've known Allison since 2003. She is a light, one of the kindest souls you could ever meet. Allison is warm, inviting, and truly lives what she teaches - fostering authentic, meaningful connections in all her interactions. She has a keen awareness that every human being is beautifully unique, and she shows deep compassion in honoring our different 'designs'. Over the years, Allison has coached me on uncovering and living my own truth - getting in touch with my feelings, trusting my intuition, practicing patience, and allowing things to unfold more easily - rather than my old way of 'pushing' forward, which all too often led down tunnels of stress and unease. Because of Allison, today I feel lighter and freer in many areas of my life. Bottom line, I couldn't recommend her services more highly. She's a joy to be around, and you will be empowered and enriched simply from knowing and working with her.
Visit Jeff's website: Greenville Real Estate Photography
I am more than delighted by the outcome of my sessions with Allison. She is clear and direct, and she assisted me in connecting with my truth answers. Allison is patient, and also passionate about me finding my own true compass. I'm filled with joy and confidence. When you are ready to believe in yourself, I highly recommend Allison to guide you with a method for trusting your own intuition.